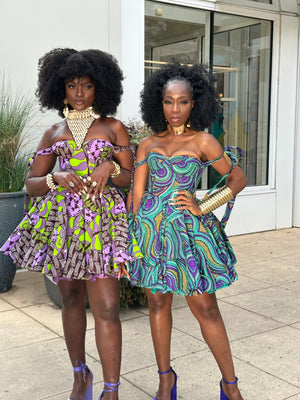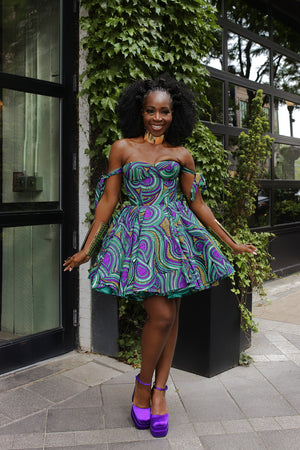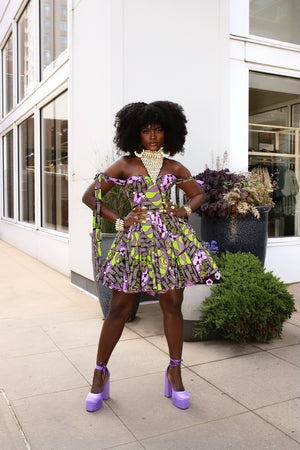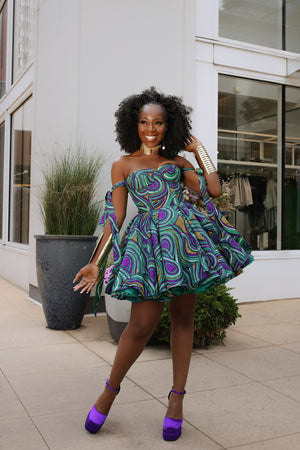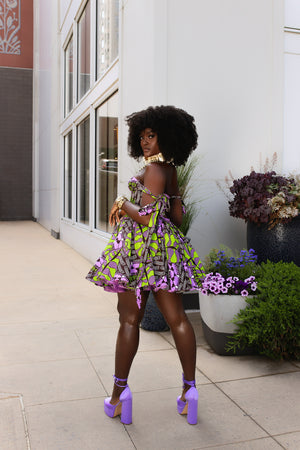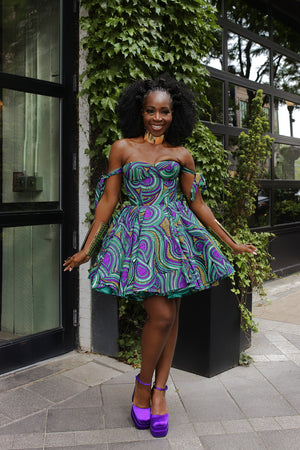 Aida Goddess Dress
Shop Troy Massa: Aida Goddess Dress
As seen on Sonia Barbie & Dunnie O.
Upon ordering, please message us your measurements (CLICK HERE)

-----

Product Details
Ankara Print new take on a goddess doll dress with built in corset 
Dry clean only.
All items are made-to-order.
-----
Ships within 4 weeks
No returns. No exchanges. (Due to items being made-to-order.)
PLEASE BE ADVISED THAT ANKARA PRINT IN IMAGE MAYBE SOLD OUT. 
*UPON ORDERING WE WILL PROVIDE YOU OTHER PRINTS TO CHOOSE FROM.
Additional Questions? Please email shop@troymassa.com
Size Chart
| | | | | |
| --- | --- | --- | --- | --- |
|  USA | UK | EU | IT | AU |
| US 0 | UK 4 | 32 | 34 | AU 4 |
| US 2 | UK 6 | 34 | 36 | AU 6 |
| US 4 | UK 8 | 36 | 38 | AU 8 |
| US 6 | UK 10 | 38 | 40 | AU 10 |
| US 8 | UK 12 | 40 | 42 | AU 12 |
| US 10 | UK 14 | 42 | 44 | AU 14 |
| US 12 | UK 16 | 44 | 46 | AU 16 |
| US 14 | UK 18 | 46 | 48 | AU 18 |
| US 16 | UK 20 | 48 | 50 | AU 20 |
| US 18 | UK 22 | 50 | 52 | AU 22 |
| US 20 | UK 24 | 52 | 54 | AU 24 |